Fire dancers from the Anta Agni group took part in a gala evening on the occasion of the opening of the summer season in the Bešeňová tourist resort. The performance took place on the catwalk that the organizer built in the middle of the water pools in the popular water park. Our fire show ended with huge pyrotechnics represented the climax of the evening, which included a fashion show, dance entrances, light show, acrobatic elements and humorous entrances.
Magazine Plus jeden den wrote about our performance:
"Despite the rain, the rockers stayed there to watch the perfectly prepared dance performance of the Credance group, the artists – acrobats of the Vertigo group and finally the breathtaking fire show with the perfect dance choreography of Anta Agni. The evening was topped off with fireworks."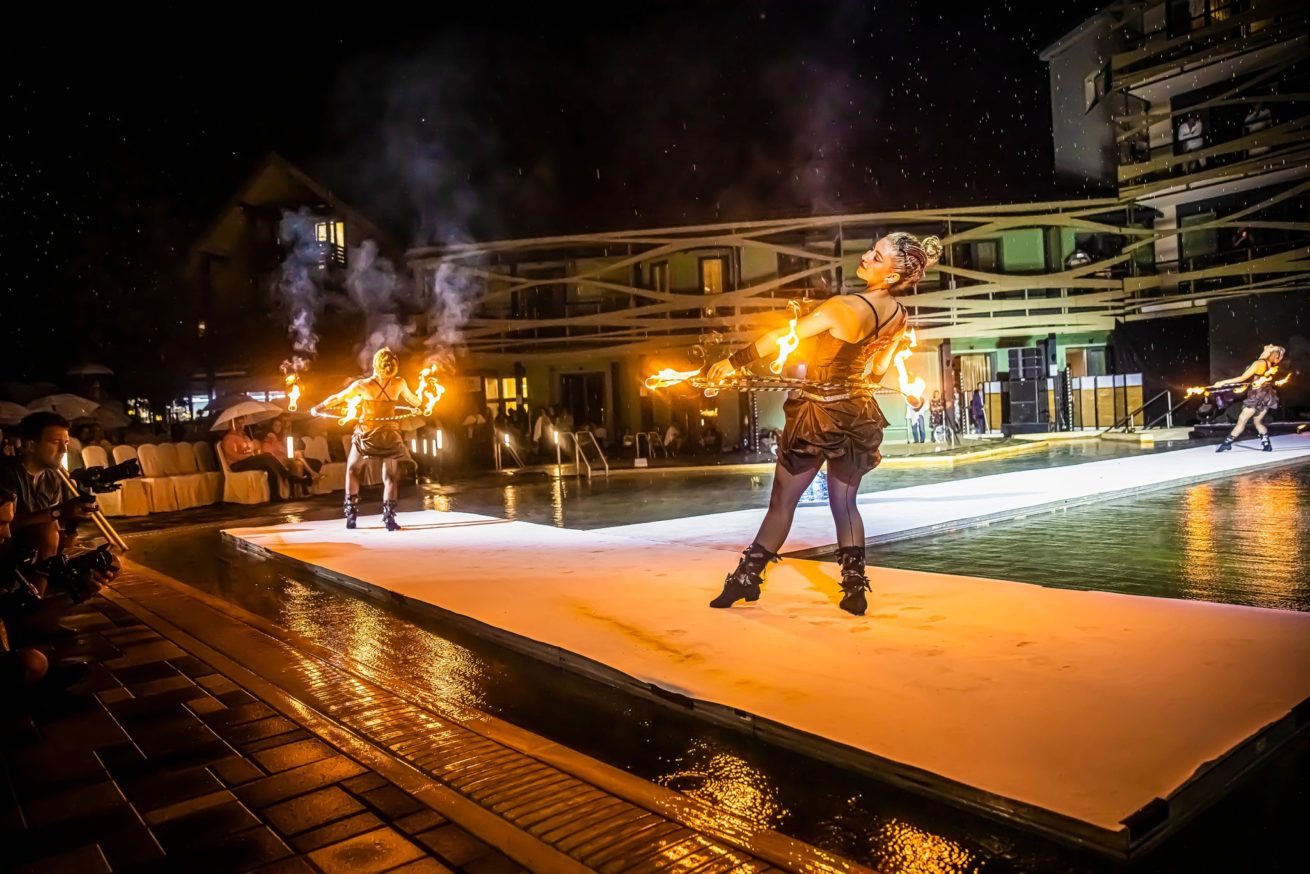 (photo of Anta Agni dancers: Plus one day)
A short video entitled "Anta Agni's fire show was a fitting end to the evening's gala" can be viewed on the website Plus one day here.