In September 2019, Anta Agni returned to one of most beautiful cities in the world. Hong Kong. During one week stay we performed ten shows for famous comercial centre and shoping mall Whampoa, as a part of mid autumn festival.
Our team was created from 6 artists. It was pleasure to have great performer Manuel Maes from Netherland as a part of our team. During our 30 minutes long show audience enjoyed various LED and Light acts – buugeng acts, LED Cube juggling, ribbons dance, pixel pois choreography, LED Hula Hoops, light clubs juggling as well as diabolo juggling act.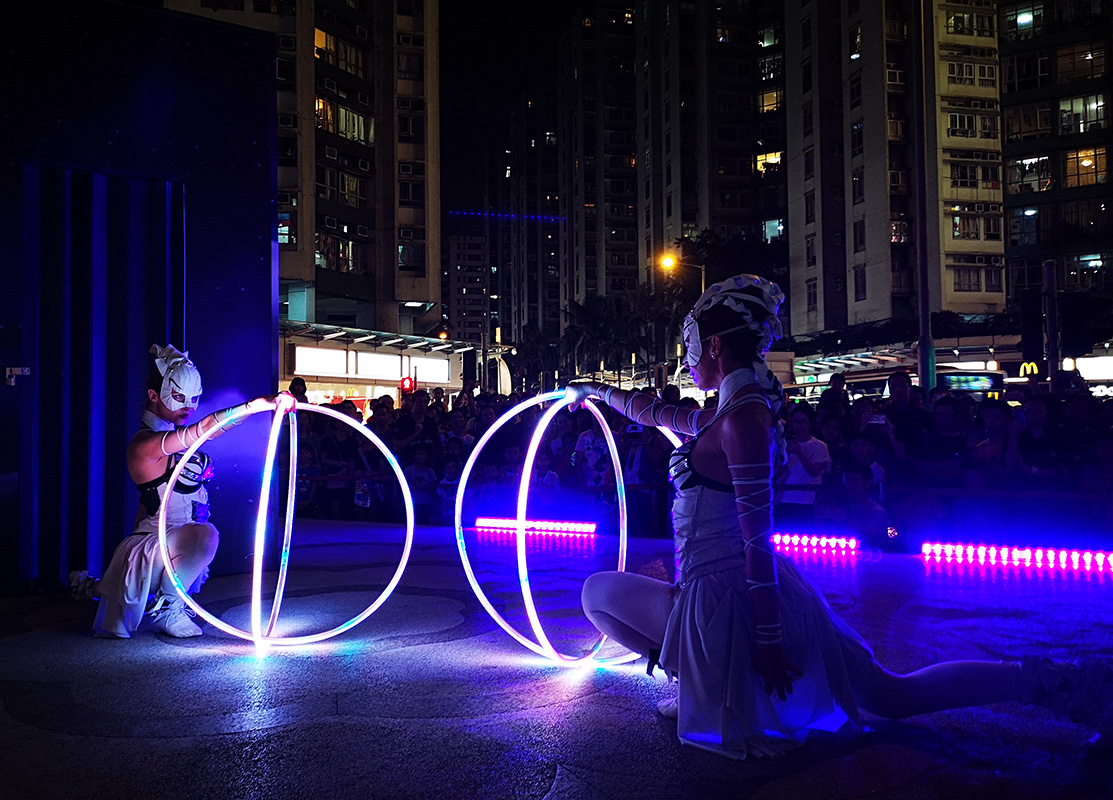 Here you can enjoy short video created by Manuel Maes for our groupe. Thank you!
More photos from our shows you can find here in gallery: