The Visual Effect of UV Light With Cyr Wheel Acrobatic Ascent.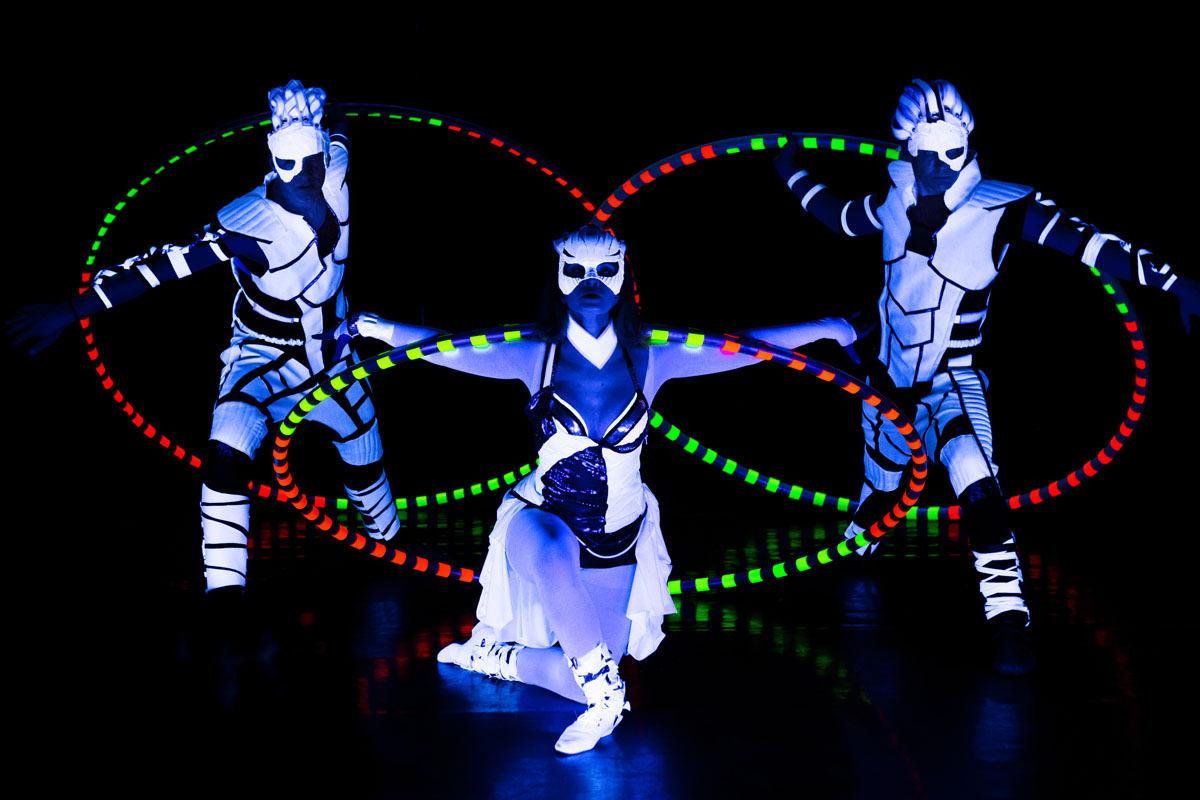 As one of the first groups in the world, we combined visual effect of UV light with acrobatic ascent to modern circus tool cyr wheel.
Between other effects are impressive choreography with large cubes, light sticks and pixel visual poi, airbrush flags, wings, ribbons, as well as the colors of glittering helmets.