The Sitno Hotel in Vyhne held a gala event of Oriflame Slovakia in June 2016 called the White Night.
During the evening Anta Agni dancers and acrobats performed several acts of UV Light show in various costumes.
Our acts included the acrobat with a Cyr Wheel, dancers with ribbons and flags, LED light tools, an acrobatic cube and Visual Pixel Poi tools, which, thanks to the technology called graphic juggling, played an important role in the program of the event.
In fact, Anta Agni dancers before every award of the individual sales representatives displayed their names on the tools and were rewarded with a thunderous applause from the audience.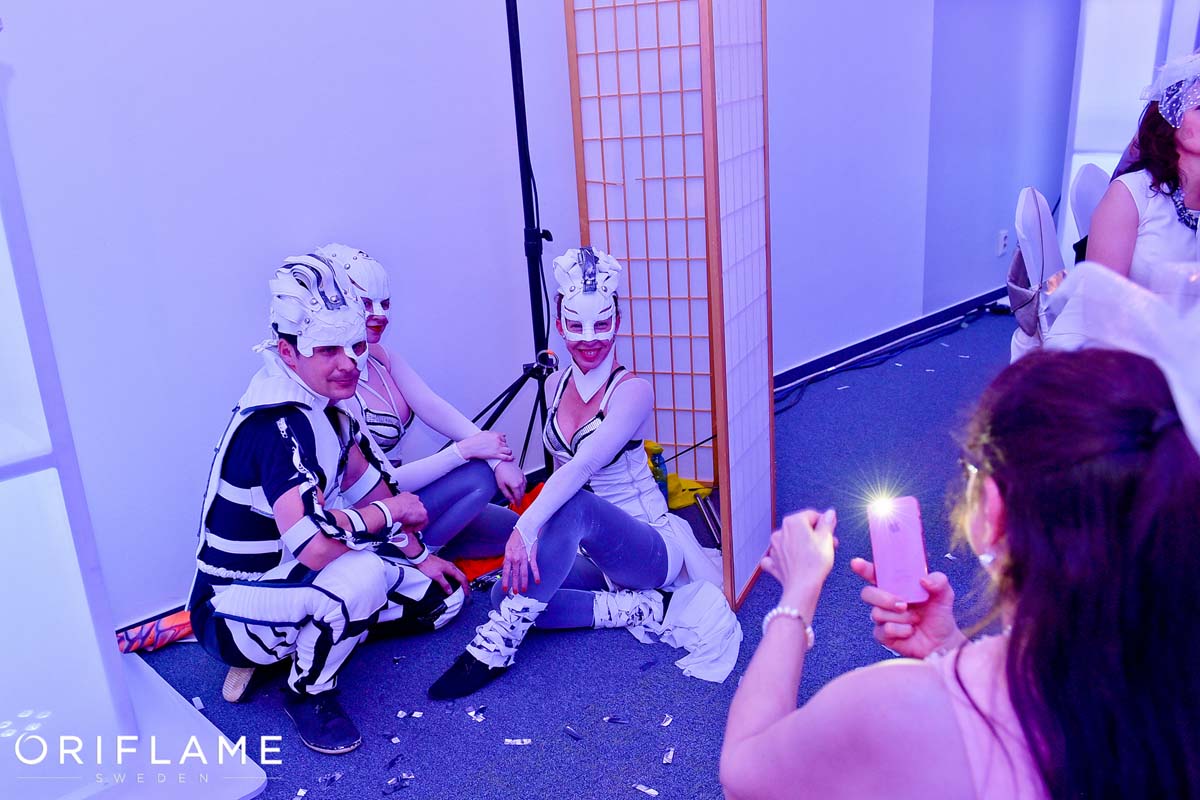 – here you can find more about our UV LIGHT Show, CRYSTAL LIGHT Show and VISUAL PIXEL Poi.